Remember when I posted recently that I have a another fun babywearing collaboration in the works with
Sakura Bloom
? Well, we were planning to kick off the event next week, but since I'm restless in Labor Land I decided to give myself something fun and productive to do and launch today instead! You can thank my unborn child for your good fortune, because as you will read below, I'm also offering an amazing giveaway to celebrate the start of the The Sling Diaries ;)
WHAT ARE THE SLING DIARIES?
A photo-documentary chronicling the art of babywearing in the lives of thirteen families. Over the course of six months, contestants will compete by creating their own Sling Diary with a series of wordless entries interpreting a unique theme given to them each month.
WHO ARE THE SLING DIARISTS?
They are thirteen women with creative, unique voices, great style sense, and a passion for babywearing (plus thirteen of the cutest babies in blogdom!).
HOW, EXACTLY, DO THE DIARIES WORK?
The Sling Diaries will come to life with an emphasis on beautiful photography and creative interpretation of six different assigned themes. Contestants will create one blog post (diary entry) per month featuring photos of themselves wearing their Sakura Bloom sling. Each month, the curatorial team at Sakura Bloom will select photos from each diary entry and these images will come together on
The Sling Diaries Pinterest page
. When all entries are complete, our panel of three judges will select their favorite Sling Diary from the project and the winner will receive a $500 Sakura Bloom gift certificate.
WHERE CAN I KEEP UP WITH ALL THIS BABYWEARING AWESOMENESS?
The event will be hosted on the official
Sling Diaries Pinterest page
, with updates and giveaways happening right here on Marvelous Kiddo. And of course, you can also follow along by reading the blogs of our thirteen contestants! Without further ado, allow me to introduce them: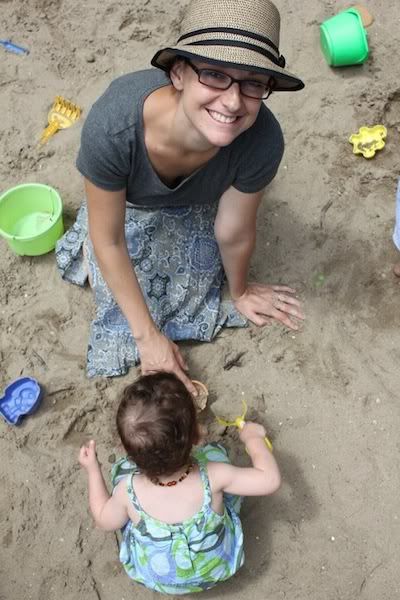 Each one of these mama-baby duos is so amazing and we are so thrilled to have them be a part of the Sling Diary fun. If you don't already follow their blogs, I encourage you to -- you will be inspired and entertained by this lovely group.
To summarize...
Be sure to follow The Sling Diaries on Pinterest
Keep an eye on Marvelous Kiddo for chances to win beautiful Sakura Bloom Slings
Bookmark or subscribe to the thirteen fabulous blogs listed above
Keep up with all the Sling Diaries news by following Sakura Bloom and Marvelous Kiddo on Twitter
Thank you so much for your interest! Yay, babywearing!
Now, who wants to win a gorgeous Sakura Bloom sling? I'm ready to give away three single-layer linens from the ever-popular Pixie collection. That's right, you have three chances to win!
There are two simple steps to enter:
Leave a comment on this post letting me know you're following the event (PLEASE include your email address, thanks!)
The comments will close on Wednesday, March 21 at 11:59 EST. Lynne Banach, of Sakura Bloom will announce the three winners the following day. Good luck!