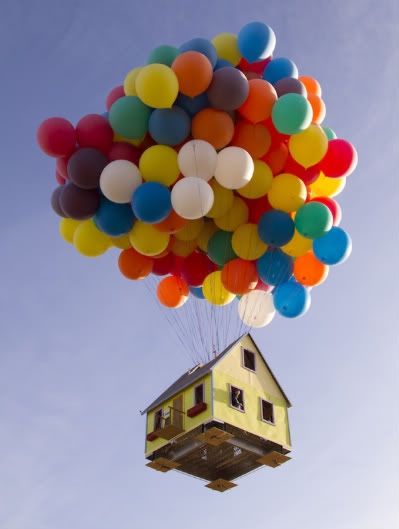 Have you read about how a bunch of scientists, engineers, and a couple of balloon pilots got together and re-created the flying house from the Pixar movie,
Up
? The whole thing was filmed as part of an upcoming National Geographic Channel series called
How Hard Can it Be?
, and they broke the world record for largest balloon cluster flight ever attempted while they were at it.
The photos are amazing
.