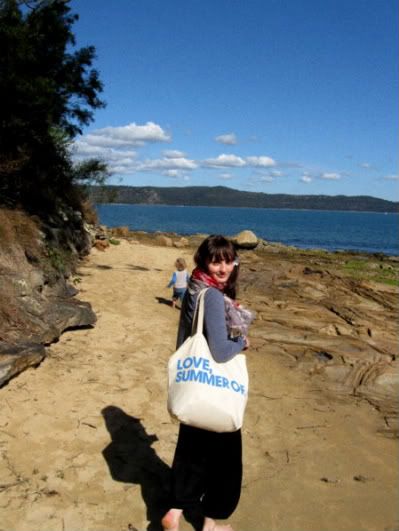 While we may be half a world away, there are a few Australian bloggers who are not unlike the lovely Leigh in her beloved NY. I've been surprised at the community created by blogging, the opportunity to connect and chat. To comfort and encourage.
These Australian writers are on my list of daily visits. Go visit and say hi
Rummey Bears
Anna and I first met when she attended one of my birth workshops. She's an absolute delight and the tales of her little family are inspiring. Rosie bear is one of those babies that you just want to squeeze.
PottyMouthMama
Lexi is quick witted and laugh-out-loud hilarious. She's good with words too - poetic, even.
Giggles Down Under
Kristi moved form Maui to Melbourne. Her photos and observations are beyond beautiful.
Ecomilf
Meagan is a yogini and muma on a mission to make the world a greener place. Her blog is a complete inspiration and she's always posting great ideas for making your own household cleaners, birthday gifts and yummy vegetarian meals.
P.S. (From Leigh): Jodi lives on the East Coast of Australia with her darling family. Her blog,
Ché and Fidel
, has a poetic, philosophical bent that always gives me something to think about. She also teaches pre-natal yoga and birth preparation classes, guiding women through blissful pregnancy and preparing them for a conscious birth experience.