Today was be-yoo-ti-ful here in NYC, and we spent much of the day soaking up the gorgeousness in the park. I actually left W with a friend for a few hours so that J and I could have some alone time, and when I asked J what he wanted to do, he was determined to go for a ride on the Central Park Carousel. So, with that as our goal, we traipsed through a wonderland of green grass and blue sky and pink blossoms, stopping to snap some pics along the way...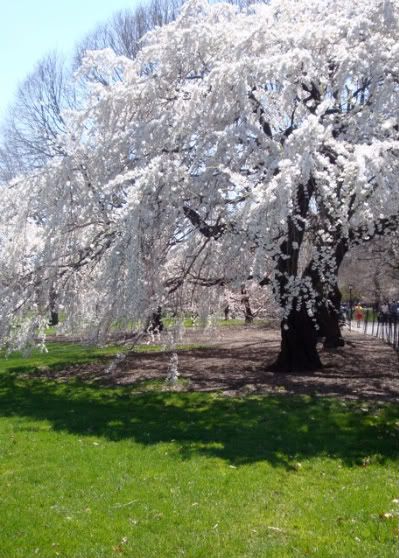 The Carousel was fantastic. We rode twice in a row...
...before returning home and collapsing into a sofa-nap pile:
Soon Taro got home from work, and we were all hungry for dinner, so we walked to our favorite UWS Ethiopian joint,
Awash
, where we shared the delicious Vegetarian Combination Platter. Heaven.
All in all, it was the perfect Spring day :)