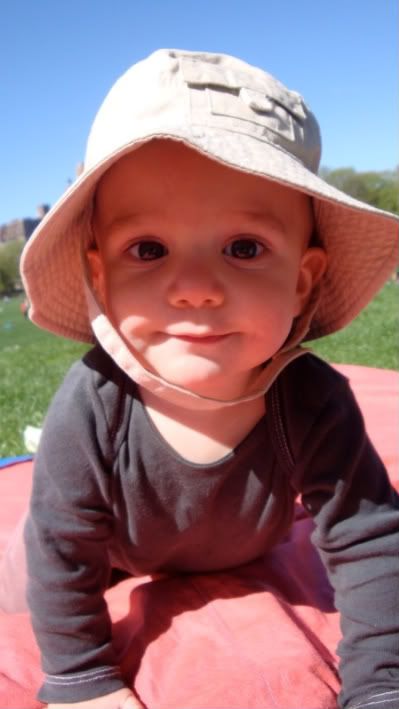 Doesn't he look pleased with himself? Well, it's no wonder because this week Mr. W started full-on crawling AND speaking English. O.K., so on a regular basis his vocabulary consists only of "MAMAMAMAMAMA" and "DADA" but I swear I heard him use the former in a sentence at least twice. The sentence was, "IWANTMAMA."
So, yes. This is the face of a guy who is coming into his own, and loving every minute of it.
Photos taken today in Sheep Meadow in Central Park.